Describe
Pack: 10/25/100 each/ bag

Ingredients: kumquat 90%, sugar, salt

Using: ready to eat

MFG: See on the Packaging

EXP: See on the Packaging


DOC: 2231/2015/YTHCM-XNCB

The price is inclusive of 10% VAT.

---
Kumquat fruits are rich in vitamins, including C, A, B2, fibrous matters, various minerals, including Pectin, Iron, Copper, Mangan, Maggie required by human body and immune system.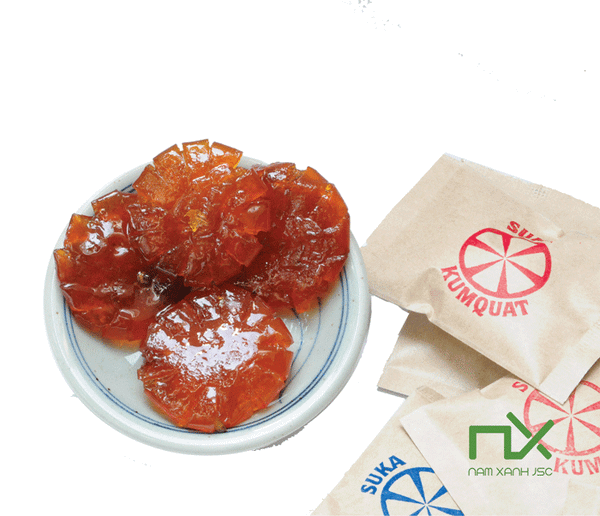 Kumquat covers contains much aromatic and hot attar such as a-pinen 0,4%, b-pinen 2,7%, sabinen 2,8&, limonen 8,4%, b-ocimen 0,3&, linalool 1,55, etc., that are useful for tranquillizer and relaxation. Upon your need of relaxation, you can have your feet and hands in warm water diluted with some unrefined salt and added with some covers of kumquat.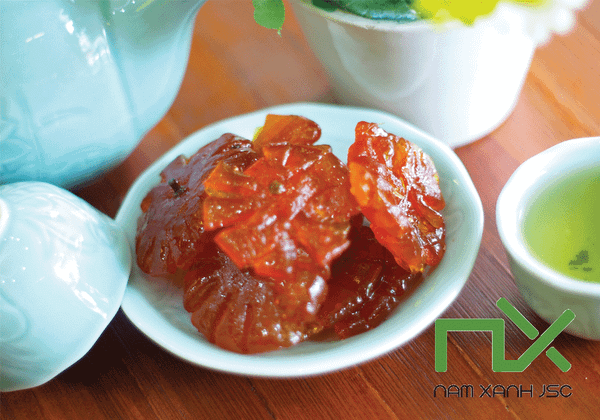 Also, as medicinal herbs, kumquat fruits are used for cough relieving and mucus losing, especially for children.