Dried Lotus Seeds with Perrila Leaves 180g
Describe
Pack: 180G

Ingredients: Fresh lotus seeds 97 %, Perrila Leaves 2%, salt, vegetable oil

Using: ready to eat

MFG: See on the Packaging

EXP: See on the Packaging


DOC: 2239/2015/YTHCM-XNCB

The price has included VAT tax 10%
---
Lotus seeds or lotus nuts, with cool and sweet taste, have effects on heart sustenance, spleen sustenance, beside the treatment in physical weakness, insomnia, poor diet, diarrhea. Lotus seeds contain one particular enzyme called L-isoaspartyl methyltran sfercese. This enzyme works to reproducing proteins in the human body hurt and eventually make your skin youthful.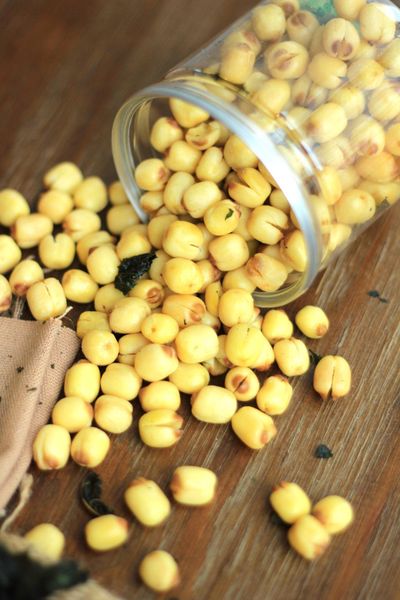 In Vietnam, there are many lotus regions with increasingly cultivated field. From the leaves to seeds, stalks and roots, lotus has nothing useless; otherwise, many part of lotus is used to invent many Vietnamese dishes. In modern architecture, lotus is also a decorative accent which is beautiful and ethereal. Each part of lotus has its own feature and benefit, in particular, lotus seed is recognized as the most precious part, which is used to make lotus jam for Tet holiday or other events.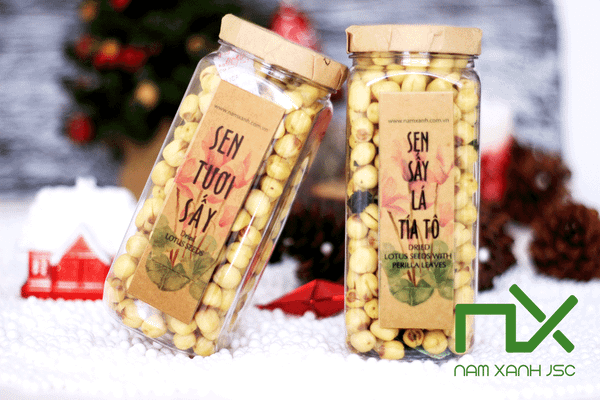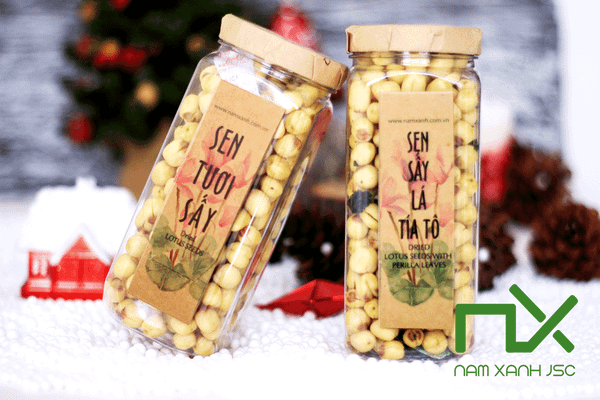 The combination between lotus seeds, 1 seeds noble origin from the Middle East and perrila leaves - the medicine method, from concept merges the special features of the East cuisine, has introduced a brand new Tet flavor, which mark intensely as ethnic identities of prosperous Asian lands.
Rum crispy perrila leaves mingled with the fragrance of lotus seeds, will certainly be a fascinating dishes for all the family members gathered to celebrate the upcoming New Year.