Describe
Fresh Gac coated Soybeans 100g
Pack: 100g

Ingredients: soybeans 90%, fresh gac 7%, sugar, salt

Using: ready to eat

MFG: See on the Packaging

EXP: See on the Packaging


DOC: 4719/2015/YTHCM-XNCB

The price is inclusive of 10% VAT.

---
Who does not know about soybeans, a protein rich nut that contains amino acids of almost all types needed for human body and few know how to make it crunchy. A traditional way to roast soybeans is to use sand. Being heated, sand will transfer the heating to the beans and make them roasted gradually. However, it is hard to say there will be no sand left with or in between shells of roasted soybeans that may cause discomfort during eating.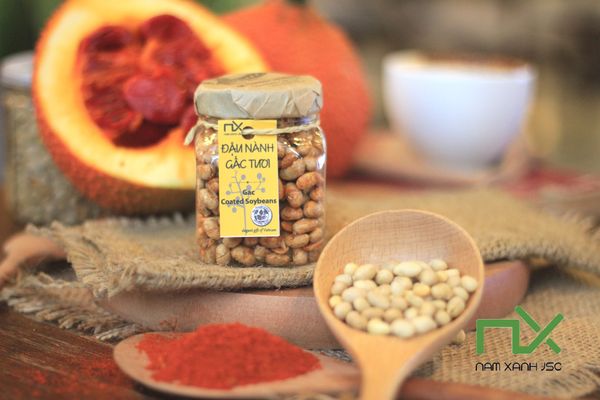 At Nam Xanh, we cooked soybeans at light heating while cool water is added continuously, followed by roasting. This traditional thermal shock method makes the soya beans crunchy and very aromatic.
Apart from the creation, the story is kept going to the combination of soybeans and natural ingredients such fresh gac as a destiny. This has inspired with more stories during coffee time.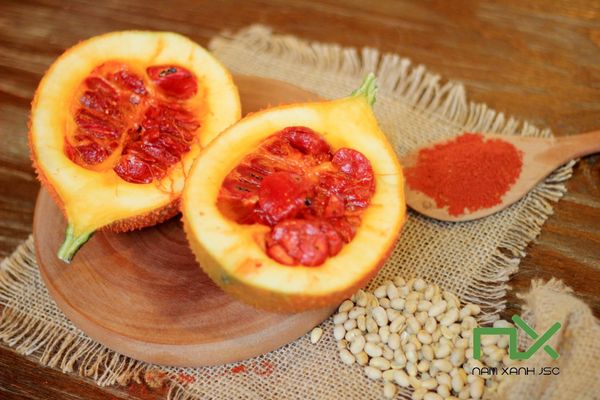 Let's enjoy the crispiness and tallowy flavor of fresh coconut coated soybeans, the distinct sweetness of fresh turmeric coated soya beans and light piquancy of cashew roasted pink pepper.
Let's enjoy these specialties to help keep the story live and being written continuously.