Describe
Pack: 90g

Ingredients: soybeans

90%, stevia leaves3%, chilly, sugar, salt

Using: ready to eat




MFG: See on the Packaging




EXP: See on the Packaging




Res. No: 2228/2015/YTHCM-XNCB

The price has included VAT tax 10%
Only the freshest soybeans are selected for our production, no artificial sweeteners or preservatives were used in the process.

The soybeans were roasted and subsequently soaked in extracts of stevia leaves, which has 300 times the sweetness of sugar, yet possess zero calories in comparison. Combined with vacuum drying technology, the process retains the permeable sweetness, crispiness and nutritional value of the soybeans.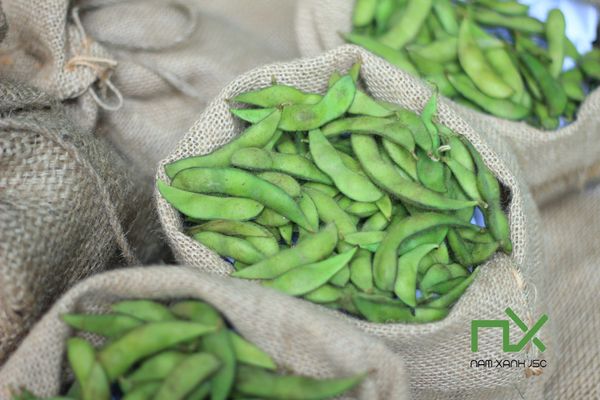 Finally the products are packed into aluminium packets and plastic containers, in accordance to the strict standards of food preservation packaging.
Exclusive Product of NAM XANH JSC
---